Your Name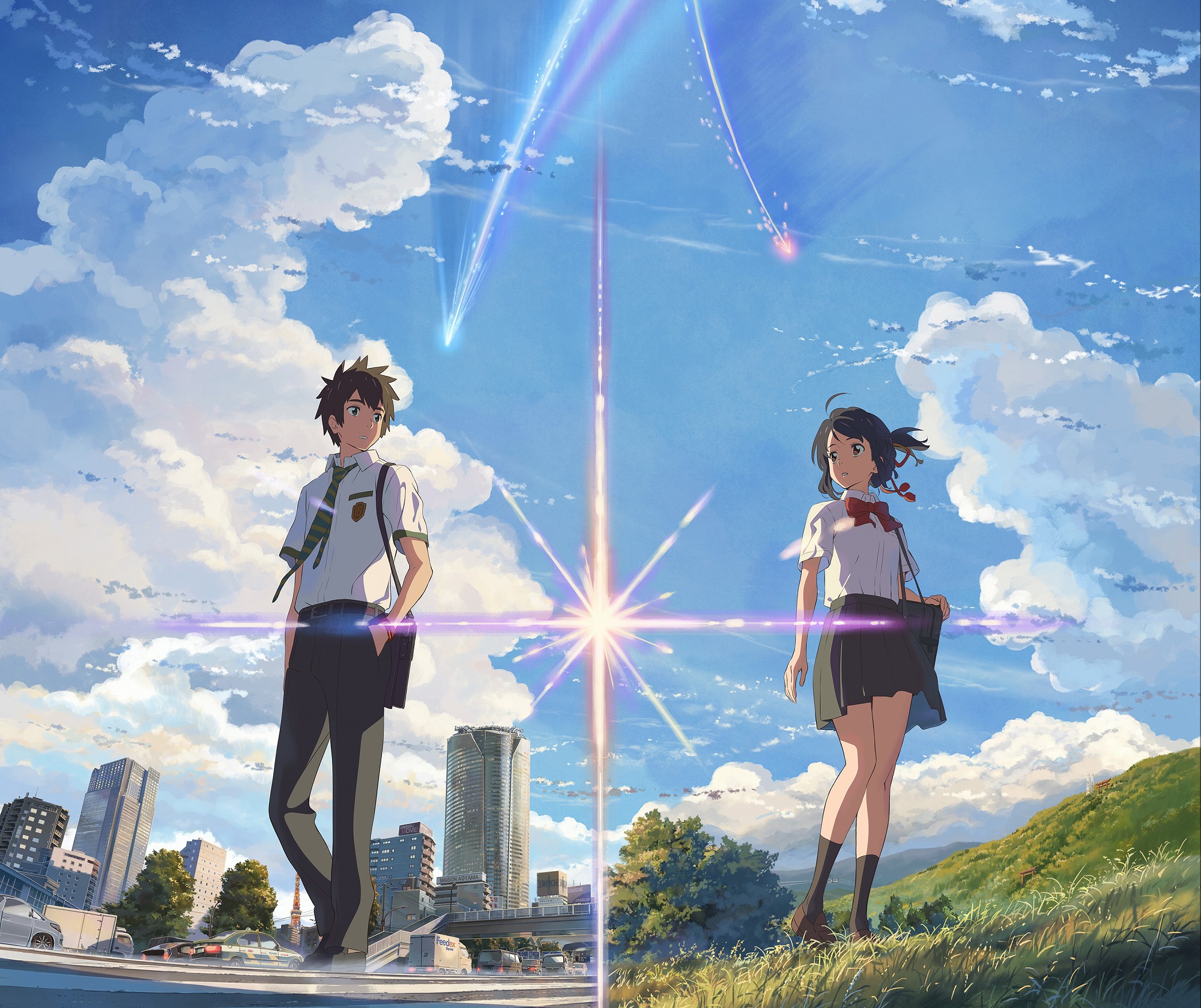 Rating
Rating:9.39
Plot
After 1000 years since a meteor has hit Japan, a story between two occursMiyamizu Mitsuha who is born in the country is bored of the country life wants to be reborn as a male living in Tokyo;however, what she was merely asking for resulted in the changing of body between Miyaizu Mistuha and Tachibana Taki. The bizzare actions and consequences follow as they try to find who they truly love.
Pictures/Videos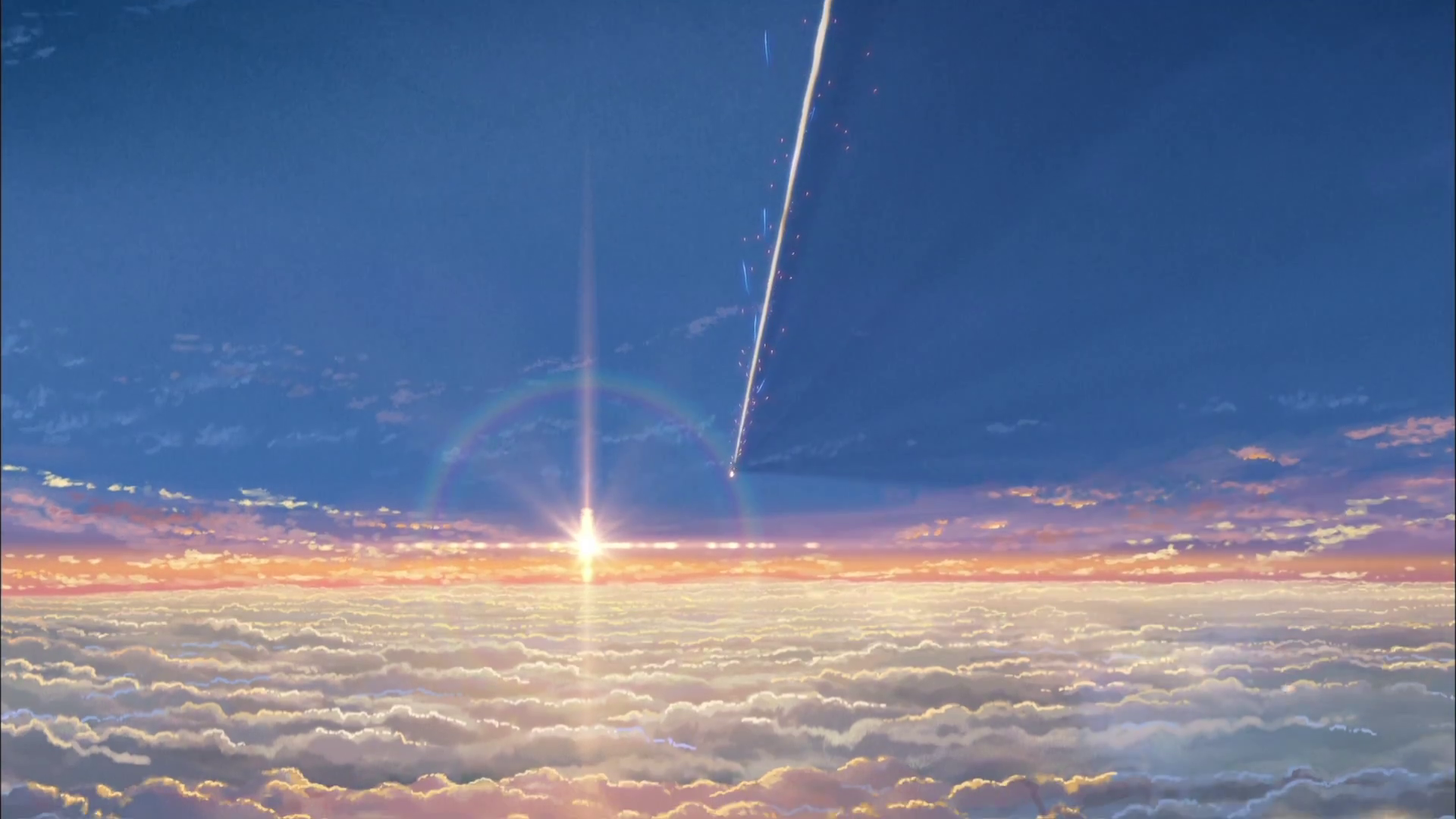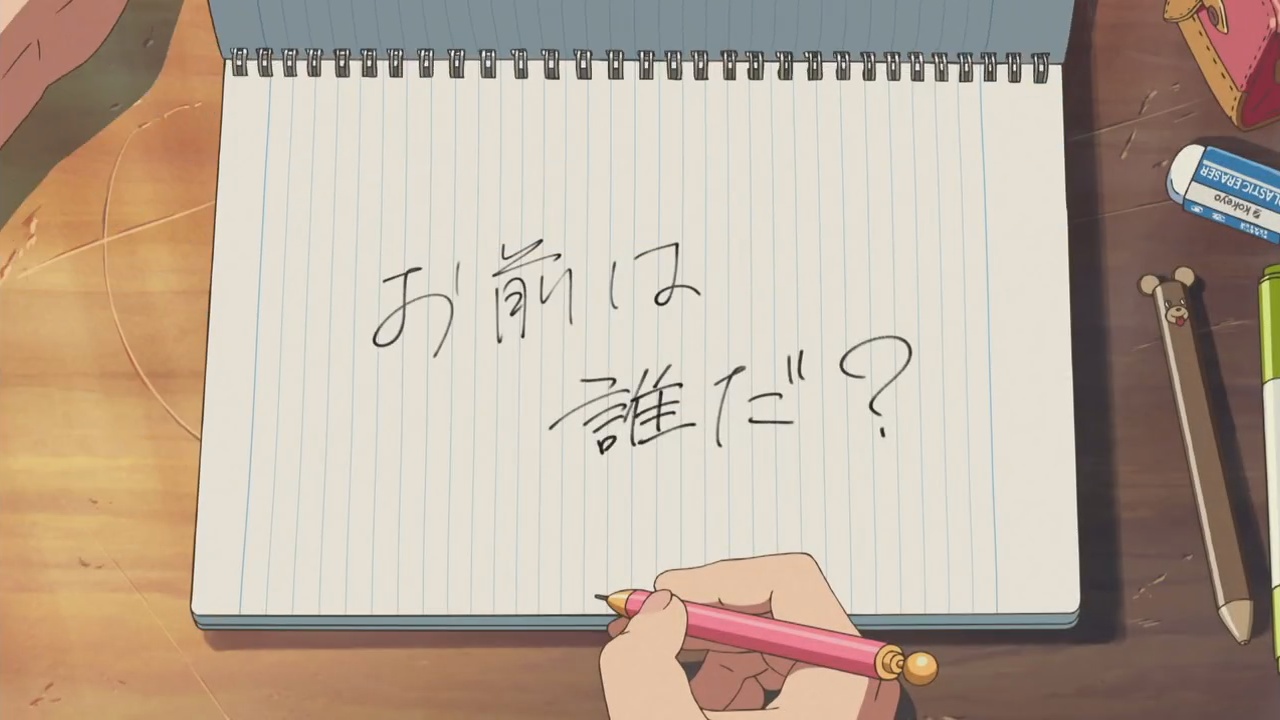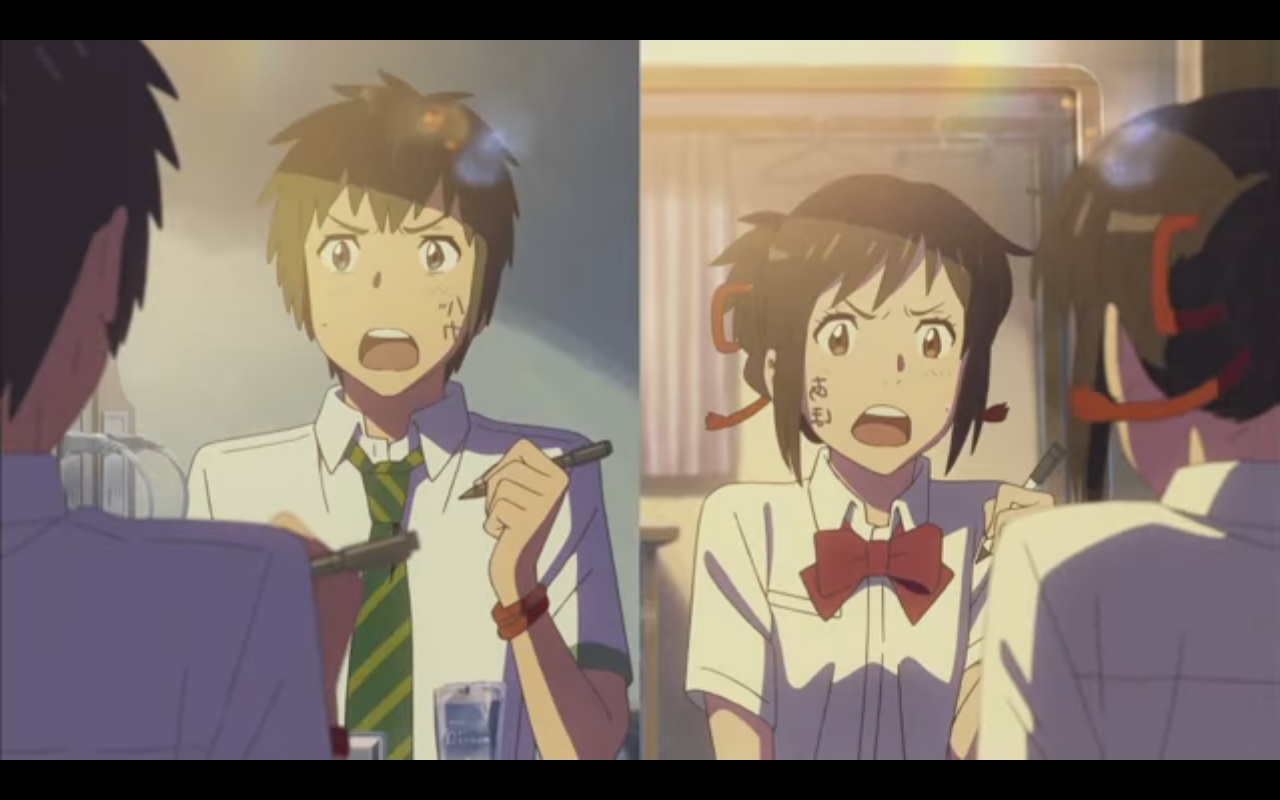 Characters/Voice Actors
Main Characters
Miyamizu, Mitsuha-------------Kamishiraishi, Mone
Tachibana, Taki-------------Kamiki, Ryunosuke

Supporting Characters
Fujii, Tsutomu-------------Shimazaki, Nobunaga
Miyamizu, Hitoha-------------Ichihara, Etsuko
Okudera, Miki-------------Nagasawa, Masami
Reviews
Anonymous: Movie was overated, but it was really good; hope to see more films directed by Makato Shinkai
DB: Anime was wonderful and left me hanging on my seat everytime new events eventually unravel. Art was superb; next Miyazaki?
A Link to Rotten Tomatoes' Review
Click here to go to 2nd page